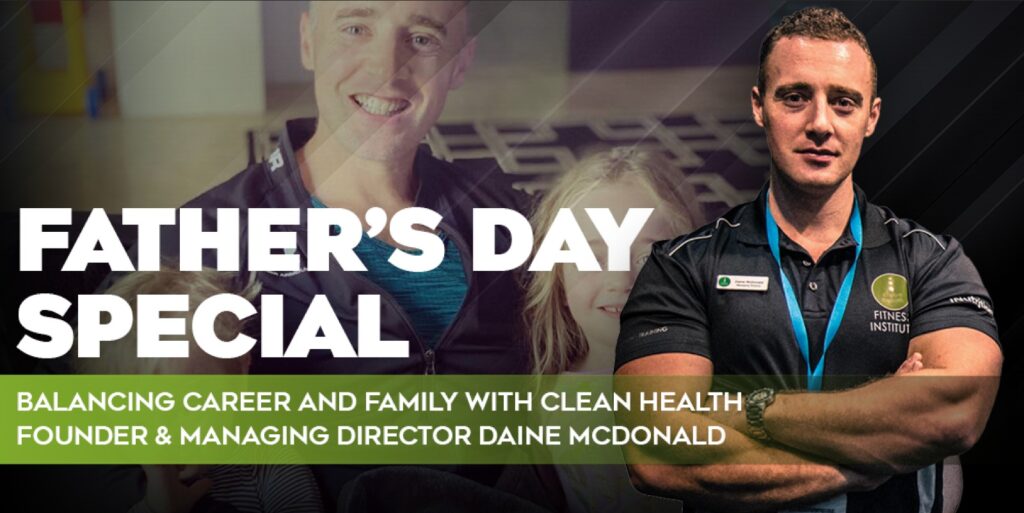 Written by Lauren Irvine
In 2008, Clean Health was founded by Sydney based personal trainer, Daine McDonald. Now, 12 years on, Daine McDonald is not just Clean Health's Founder & Managing Director, but a dedicated husband with 6 beautiful children.
To celebrate Father's Day, we caught up with Daine to chat about how he balances a successful career with being a dad, all while finding time to keep fit and active.
Here, he shares his story of how his priorities changed after becoming a dad and why 'wellness' should be the biggest focus for parents.
What is your favorite part about being a dad?
Being a Dad is such an honour! Knowing that you have the ability to help shape, nurture and grow your loved ones and give them the guidance they need to become the best versions of themselves that they can be is one of the highlights of my life.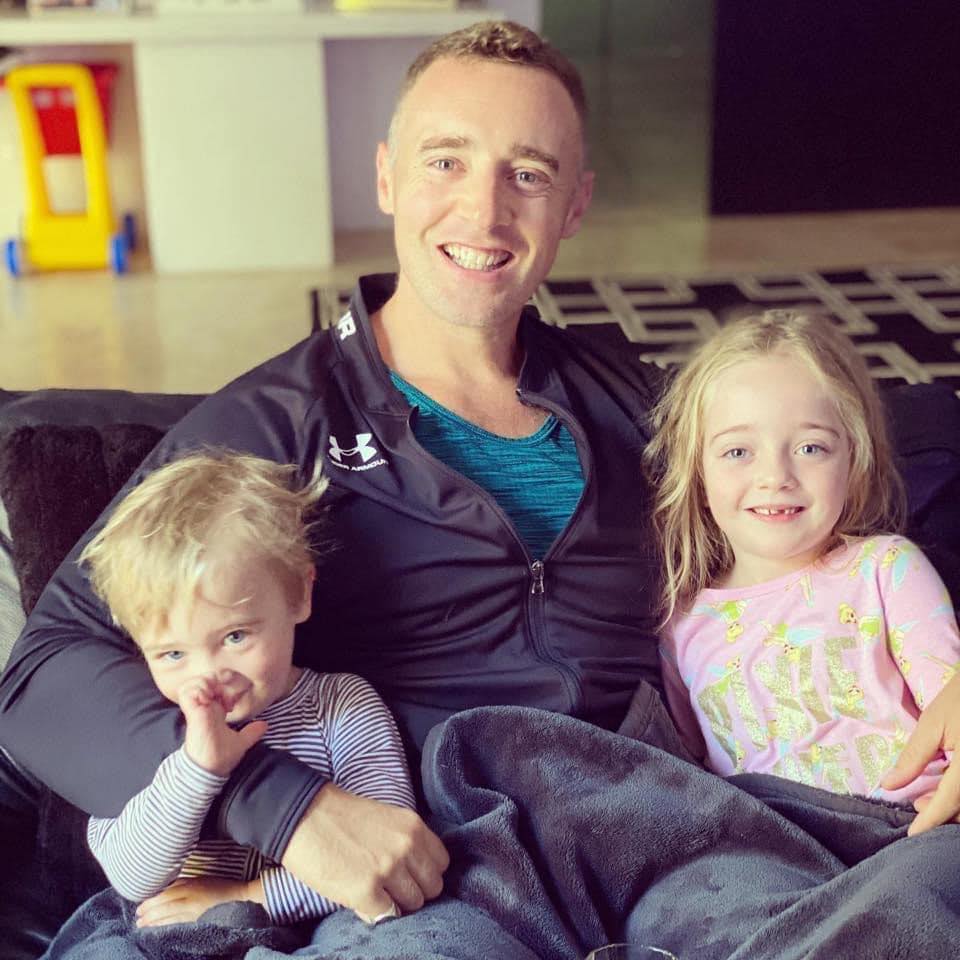 My favourite part? Cuddles, snuggles and baths. Yes, I am a big softy (haha)!
What is your favorite way to be active with your kids?
It all depends on their age, I have 6 kids ranging from 10 weeks old to just turned 13, so how you interact is going to be very different. Generally speaking, as a family activity we like heading down to the beach or more recently going for 'group' walks to get our collective 'steps' in works well.
I also get the kids in the gym with me and around it early on, just like I was growing up, it's important for them to feel comfortable in the gym as a boy or a girl, so that they have the confidence growing up to make it their own playground.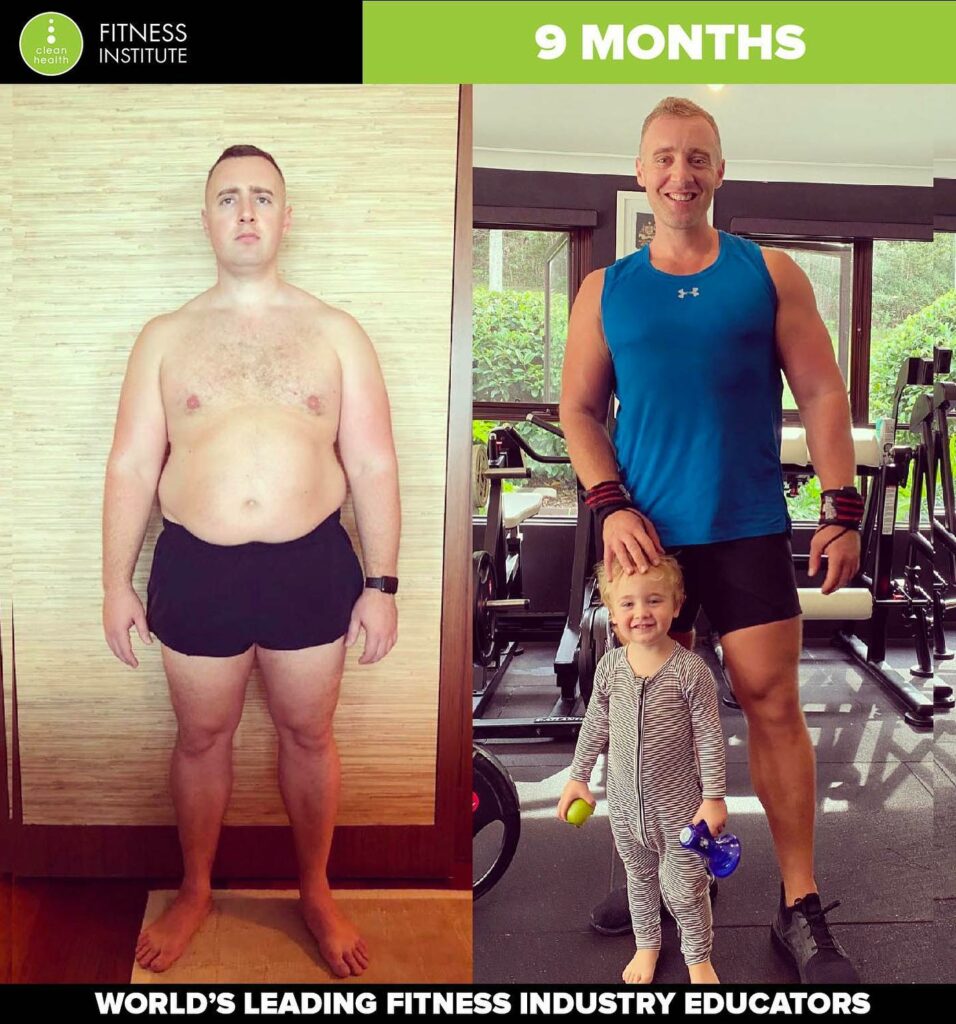 Overall though, being a role model as a parent when it comes to your health and fitness is one of my highest life value priorities, we all know your health is your wealth and when you train you are going to not only feel physically better, but mentally, the benefits are second to none.
How do you keep fit and healthy with your busy lifestyle?
The early bird catches the worm. I am up most days between 4:30 am-5:30 am and I start my day with a 15-60 minute meditation depending on how I slept and/or how I am feeling mentally.
Anyone who knows me on a personal level knows how busy and at times chaotic my life can be, so with that being the case, my mental fitness is the number one priority daily.
My morning routine is a vital part of ensuring I am mentally in the right place to start the day and tackle any of the challenges that the day presents.
I don't use an alarm anymore, I just allow my body to wake up naturally. With so much activity in my home and commercial lives, juggling training has been hard at times in the past.
However, these days I am as regimented as I have ever been. My weekly workout routine involves a combination of weights, Pilates, cardio and overall just being outdoors, whether that's at the beach or just getting my 10,000+ steps in for the day.
For executives and busy family men, I recommend keeping it simple. So commit to something like this:
3 x strength training sessions per week
10,000 steps per day 7 days per week
Eating a balanced nutritional plan
Practising some form of mindfulness/meditation for no less than 5 minutes per day
Why is health and fitness important for you and your family?
I was born into it and honestly, I know no different! I was very fortunate to grow up in a household of elite athletes, national champions, Commonwealth champions, and Olympians in weightlifting, bodybuilding and karate.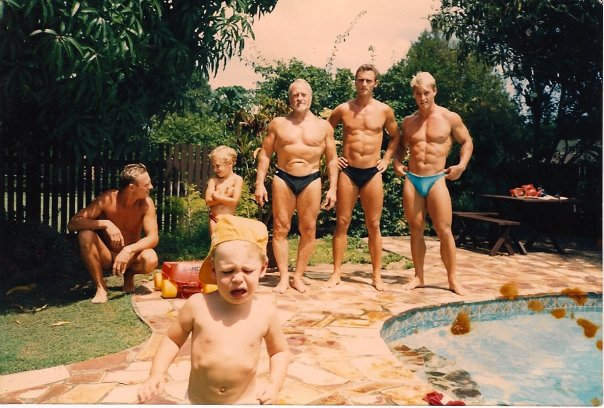 Whilst other kids were eating 'Weet-Bix' back in the 80's I was having steak and eggs for breakfast as a 5 year old. I was in the dojo doing martial arts from the age of 4 and have never stopped working on it the 34 years since.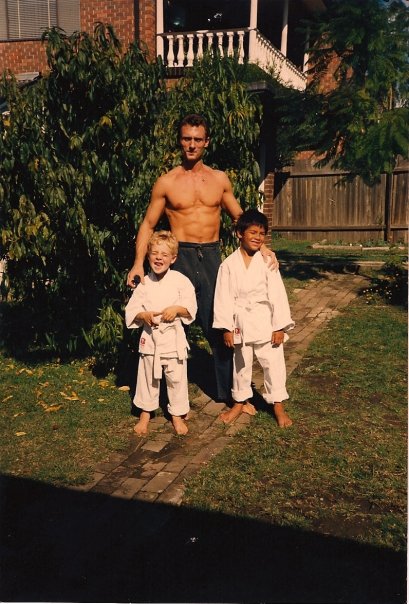 These days my priority is not so much about being strong or looking good, but it is all about wellness. Pre-dad you have different priorities, post children it is all about being a role model, with the ability to be energetic and active with your kids.
I am not as strict with my food these days much of the time, due to family events and social interactions. I may only have a '4-pack' at the moment but I am okay with that. When I need to dial things in I can, but life is to be lived, right?
At this stage of my life, I am strong, super fit and have a ton of energy which allows me to function as a business leader, husband and father which is far more important.
So my advice for fathers is to focus on your wellness first and foremost, the health benefits in body and mind will follow shortly after that!