Are you a gym owner or personal trainer who has been missing in-person fitness industry events?
It's been a long few years without them. However, that ENDS June 16th-17th at the International Convention Centre, Darling Harbour Sydney.
Australia's largest fitness industry trade show, Fitness + Wellness, goes live, and it's set to revolutionise our industry!
About Fitness + Wellness Australia
Co-Founded by Shaun Krenz, with 200+ of the biggest fitness brands in Australia, this is the MUST ATTEND event for personal trainers and gym owners.
Additionally, as platinum partners, Clean Health will be in FULL-FORCE at the show. We'll have your favourite educators presenting like Sebastian Oreb, Stefan Ianev, Maria Birova, and Founder Daine McDonald.
How Can Personal Trainers and Gym Owners Get Involved?
You have two EXCLUSIVE options for Clean Health students who want to attend!
Option 1 is you can attend the trade show for FREE by CLICKING HERE & entering the promo code: CHFI
Option 2, you can attend the education conference at a 40% off discount by CLICKING HERE & entering promo code: CHFI-E
So, there is no reason for you not to attend!
Clean Health at the Event
Our booth number is 1020, located next to the education zone, we'll be offering attendees a variety of special benefits.
First, we're holding a daily meet & greet with personal trainers and gym owners 12:00 pm-1:00 pm.
Second, you can claim exclusive expo only promotions on all our courses.
Finally, we'll be giving away FREE protein drinks from our new practitioner-grade supplement line, which we'll announce at the event!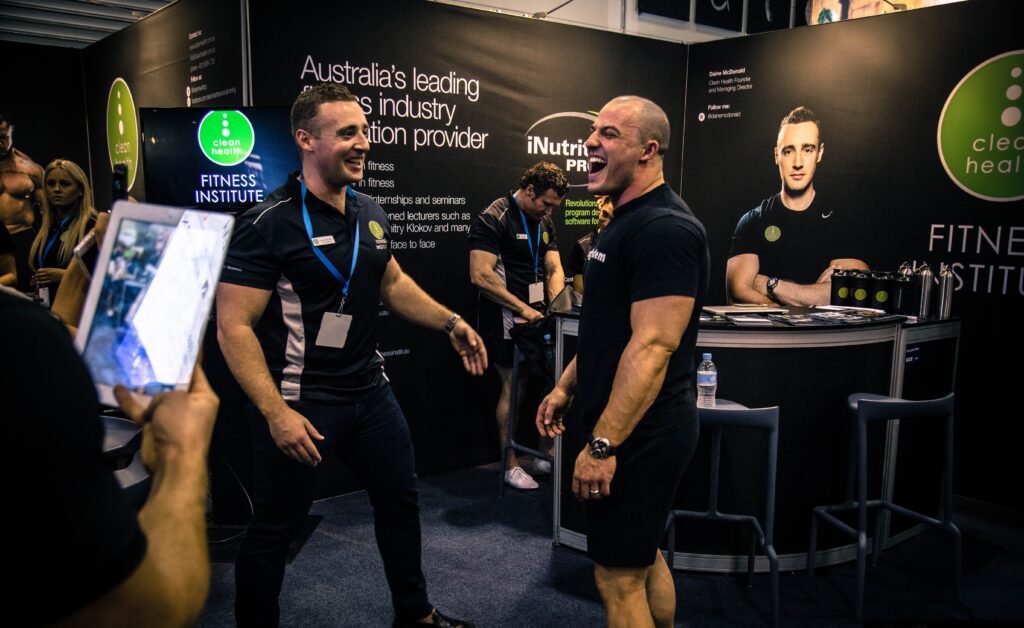 In conclusion, if you're a personal trainer or gym owner, come on down, grab a shake and let's talk. We're super excited to meet you all in person once again!
Team Clean Health ????
Ps. Personal trainers and gym owners, do you want a FREE online course to grow your Fitness business?
Then click HERE now to enrol!