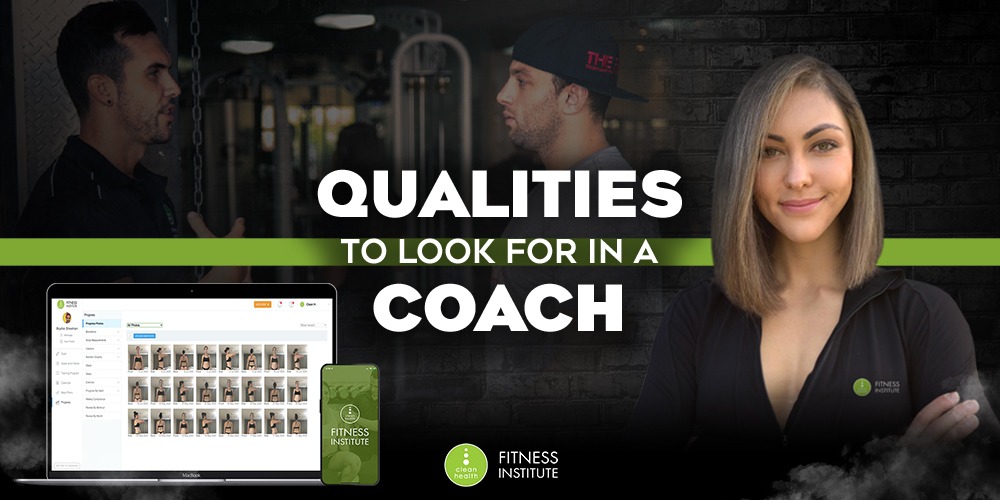 Written by Lauren Irvine
When it comes to choosing a Personal Trainer or Coach, there are quite literally thousands of options to choose from. You're no longer limited to the few personal trainers at your local gym because technology has made it possible to access some of the best coaches in the world. While this is incredible, it can also make it overwhelming for someone looking to find a coach for the first time.
So with so many different options out there, how do we make sure we're choosing the right coach for us? We've put together a list of factors and qualities for you to look out for when picking a coach.

IMPORTANT FACTORS:
ARE THEY QUALIFIED?
This should go without saying, but the first determining factor when choosing a coach should be making sure they are qualified and are accredited to be giving advice. With the rise of social media, a multitude of 'online coaches' have started giving training and nutrition advice, without the relevant qualifications to do so.Personal trainers should be qualified with a minimum of Cert III & IV in Fitness. However, some of the best coaches are the ones who continue to invest their own self-development and are actively updating their knowledge on the latest evidence-based methods.
WHERE ARE THEY LOCATED?
Whether you are looking for a face-to-face or online coach will also determine your options. If you are a beginner lifter or new to training, starting out with an in-person coach can be a great way to learn how to lift correctly and safely so you can become familiar with the gym environment. Many coaches also offer online coaching options which can be great for those wanting to work with a trainer who isn't local to them or those who train in multiple locations.
WHAT DO THEY OFFER?
When looking for a coach, it's important to consider whether they offer nutrition coaching alongside their training programs. Everyone has different energy demands and these can be impacted by their training and goals, so looking for a coach who can give advice around this would be optimal. Some coaches solely focus on training and programming while others offer everything from stress maintenance to biofeedback tracking – so it's best to ask when enquiring.
DO THEY HAVE A SPECIALTY?
If you have a specific goal such as competing in a physique competition or powerlifting meet, then it's ideal to get a coach who has knowledge and experience in that specific area. Additionally, if you are pre or post-natal, it's advised to work with a coach who has the relevant qualifications to design a safe program for you.

IMPORTANT COACH QUALITIES:
A PASSION FOR HELPING OTHERS
At the end of the day, you are paying for a service, but making sure your coach has a genuine passion for helping clients achieve their health and fitness goals will make your fitness journey that much more enjoyable.
HONEST & NON JUDGEMENTAL
A good coach is someone who can be honest with you and won't judge you for being human. Because your health and fitness journey is a very personal one, it's important to find someone who can be honest with you about the changes you need to make. In return, you need to be comfortable enough to tell them if you skipped a training session or didn't follow your meal plan. If you aren't getting the results you want, your coach needs to have all the facts to be able to adjust your program accordingly, or help you get back on track.
GOOD COMMUNICATION
While it's impossible for coaches to be on call to you 24/7, having the option to contact them if or when you are struggling and need some additional guidance is ideal. Many online coaches will have a set 'check-in' day and generally understand that issues can arise outside of this timeframe, however there are some coaches who will only respond on check in day.
Finding the right coach for your needs can take some time, but it's worth it to make sure you are getting the best possible service.
Our Clean Health Fitness Institute Master Coaches are experienced in all areas of coaching from lifestyle transformations to physique competitions and would love to assist you on your fitness journey!
Click here to book your complimentary consultation now!