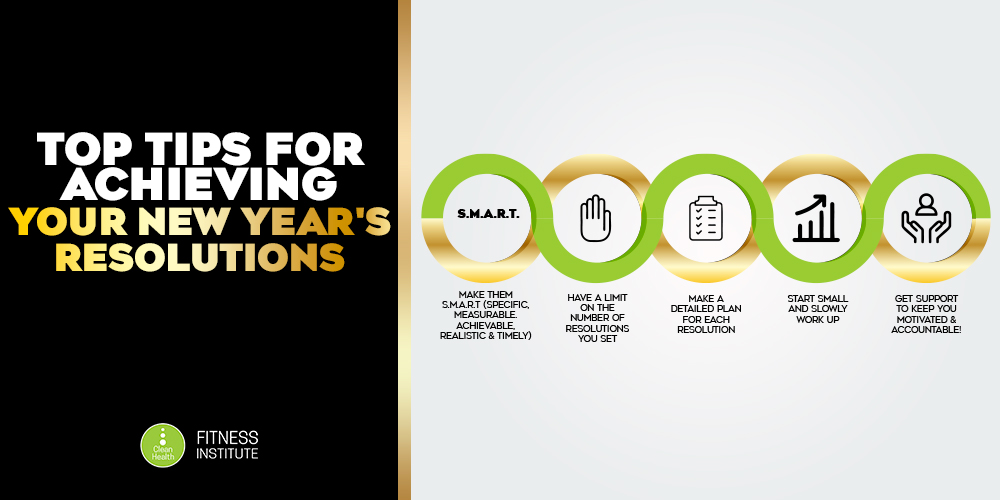 Written by Kim Leggett (Clean Health Online Master Coach)
The start of a new year is the perfect time to turn a new page, which is probably why so many people make New Year's resolutions. The new year often feels like a fresh start and a great opportunity to change bad habits and establish new routines that will help you feel better across all facets of your life. 2020 threw a scanner into the workings of the world, so no better than a new year to think of how we are going to get ahead again. Resolutions are, however, easier to make than to keep, so here are some ways to ensure we don't resort to our old ways.
Why Do We Make Resolutions?
A study showed that around 12% of people who may resolutions felt they were actually SUCCESSFUL in achieving them (1). The most common foals including losing weight, sticking to a new diet, workout out regularly amongst other things like being more financially savvy and spending more time with family. Although this isn't a great strike rate, there is some good news here.
A study published in the Journal of Clinical Psychology showed that those who set New Year's resolutions are ten times MORE likely to ACTUALLY CHANGE their behaviour than people who don't (2). The new year feels like a new beginning, which is why so many people often set lofty resolutions during these times. While this practice can sometimes lead people to bite off more than they can chew, going after resolutions can also present great opportunities to overcome struggles with willpower and determination.
Here are some tips to ensure you achieve the goals you set for 2021:
Make them S.M.A.R.T. Goals
Every year it's always the same thing – 'lose weight' as the top goal you hear most people have their sights set on for the new year. Instead of this being ambiguous, focus on something more concrete. For example make this something that you can measure and give it a timeframe, for example, 10kg in 12 months. When your goals is specific it allows you to PLAN how you are going to accomplish it.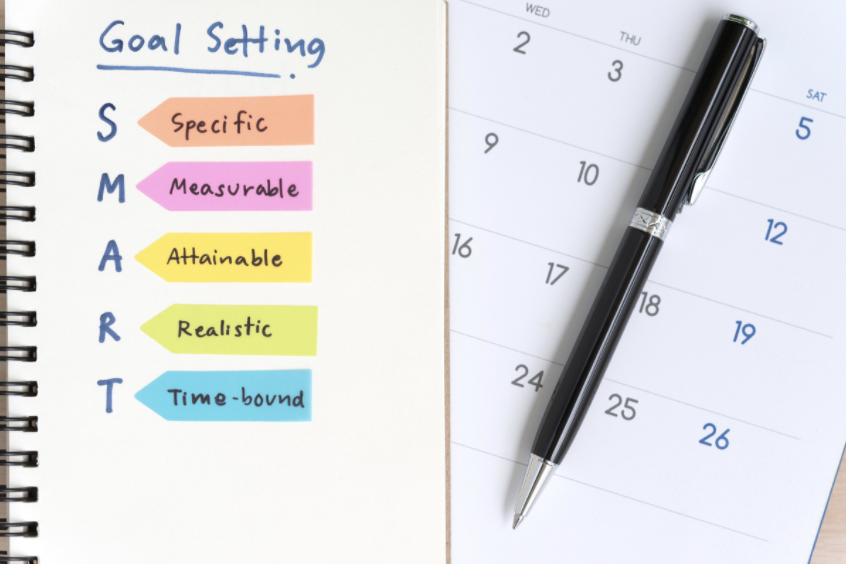 Have a LIMIT
Don't get carried away with a long list of resolutions. Pick ONE and focus your energy on it rather than spreading yourself to thing. This can also boost your belief in yourself. The American Psychological Association (APA) suggests focusing on one behaviour at a time which is more likely to lead to long-term success (2).
Make a PLAN
Don't wait until last minute to have a goal. Pick your resolution wisely and put an extensive plan in place – this is essential into ensuring step are made to keep yourself on track. This also helps you troubleshoot or any obstacles that may occur in the process and ensures you're prepared to overcome shortcomings that may sidetrack you.
Start SMALL
Do not make a two page list – keep the list small and goals achievable. If you'd looking to run a marathon, start out by going for a jog two or three times a week. Slowly, work up to longer runs and exercising more days per week. Or if you're trying to eat healthier, start by replacing your favourite less healthy foods with more nutritious ones. Small steps actually help in making long lasting changes.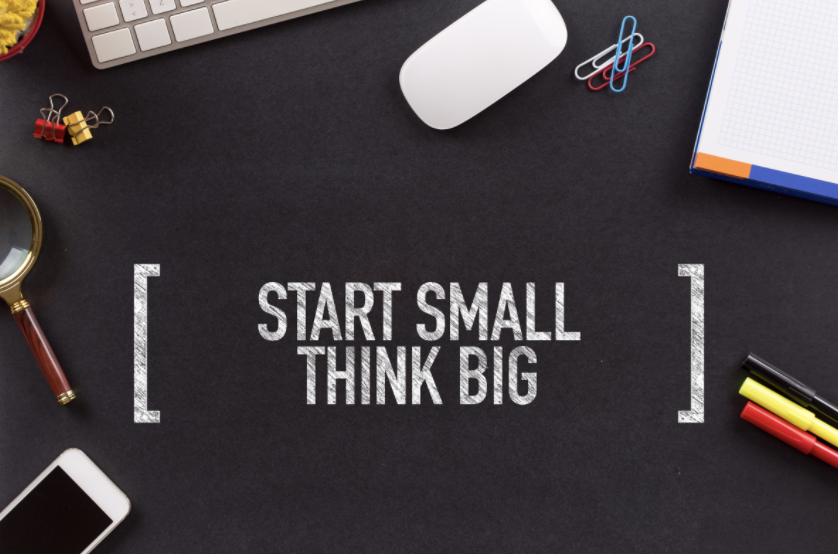 Get SUPPORT
Having a solid support system can help motivate and keep you accountable! Get people who are like-minded around you to help join you on your goal – this can keep things achievable!
One of the most important steps is to ensure that you learn and adapt. Encountering a setback is one of the most common reasons why people give up on their New Year's resolutions. If you suddenly relapse into a bad habit, don't view it as a failure. The path toward your goal is not always a straight one, and there will often be challenges along the way.
Instead, view relapses as learning opportunities! 
To make the first step & turn your passion for fitness into a sustainable, long term-career, click here to learn more about our Master Coach Program & save with our New Year's Eve Sale!
References:
Wiseman R. (2020). New Year's resolution project. Retrieved from: http://www.richardwiseman.com/quirkology/new/USA/Experiment_resolution.shtml
American Psychological Association. (2019)Making your New Year's resolution stick. Retrieved from: https://www.apa.org/topics/new-year-resolutions