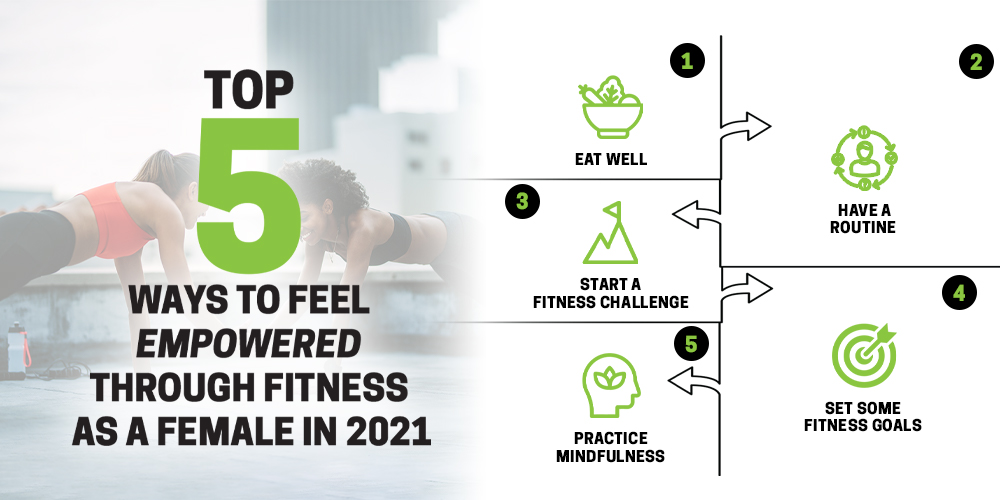 Written by Online Clean Health Master Coach Kim Leggett
Although International Women's Day falls on a singular day to celebrate the achievements of women around the world – in all truth, here at Clean Health we believe it has no fixed date. It is truly incredible when you think back on many of the notable achievements of women globally especially in the fitness arena.
What was often previously thought of as a more 'male-dominated' space has now transcended into a level playing field with increasingly MORE females taking control over their fitness. Research tells us time and time again that women who take charge of their health and fitness often see immediate changes in the way they feel about themselves and their resilience overall.
So, here at Clean Health the female trainers and alumni students have put together their brilliant minds to compile 5 ways to feel empowered through fitness this International Women's Day.
1. EAT WELL
Globally, women have made consistent strides in an effort to shed the extra kilos via New Year's Resolutions and phases of on trend diets which get lost in the daily cycle of life but the general aim of 'eating well' has never faded. Simple changes like swapping a Coke Zero to a Sparkling Water can help reduce daily sugar intake tremendously! Go a step further and look into meal prepping in order to get your momentum back throughout the week!
2. HAVE A ROUTINE
Implementing a structure to your day can give you a sense of control. It can also improve your focus, organization, and productivity. Having a routine is about more than just your day-to-day responsibilities and your work—don't forget to make time for self-care. Have a morning and evening routine in place- this ensures you are starting the day on a positive foot and ending it in a way that, no matter what the day held, is put at rest to allow you to unwind.
3. START A FITNESS CHALLENGE
Fitness challenges are the perfect way to gain confidence when getting a fitness routine back up and running. A good way to begin this process would be to acquire some interest from your co-workers, family and friends. Starting a fitness challenge with co-workers may be the easiest route because you see and interact with them daily.
Launching an initiative in a workplace is an empowering duty and will inspire those around you as you lead them toward a healthy lifestyle.When a group of like-minded women gather in one room for a common goal, health and fitness will not be the only achievement. New business ideas may spark, new friendships may form, and a new challenge will be conquered.
4. SET SOME GOALS (STRENGTH/PERFORMANCE GOALS!)
We all often (too often) set goals that are aesthetic based. Start stepping away from this and start setting some goals that are performance or strength based. Let's hit some PBs, go for that 1RM squat or deadlift – trust me, doing so will change your outlook on training and you feel like a strong (no pun intended) and empowered female!
5. PRACTICE MINDFULNESS
With any promotion at work or increase of expectations set by yourself, you can expect a certain level of anxiety and stress. Practising mindfulness will empower women and all individuals with the ability to respond thoughtfully, think clearly and become better problem solvers. These disciplines allow time for you to thank yourself, live in the moment and reflect on your day.
These practices not only help strengthen your mind but, if done consistently, can make your body a powerhouse. Here at Clean Health our philosophy is based on three key principles, lifestyle, diet and training.
If you see yourself as a like minded individual stay in touch.
Follow our social accounts, read our free content from our blogs or study with us.
We can help you live an extraordinary life.