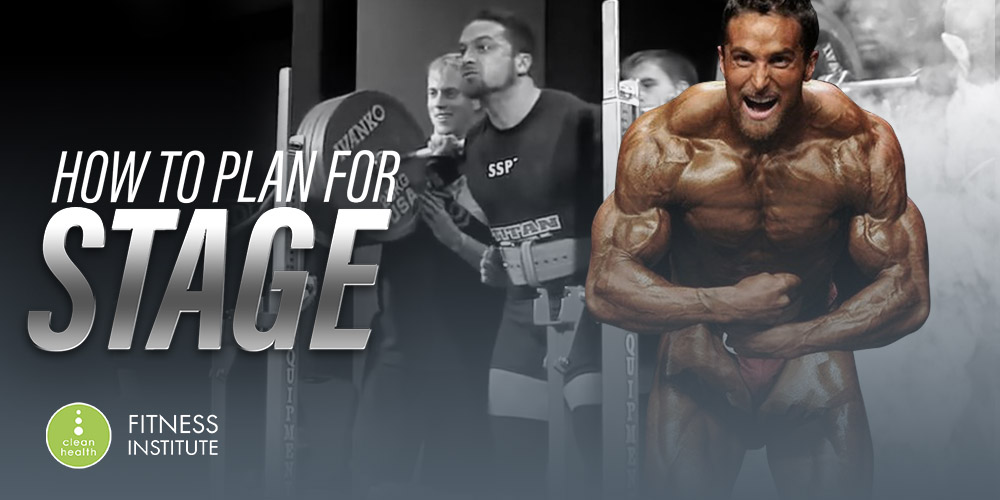 By Lauren Killey
In the competition world, there is a highly renown expectation that a typical 'prep' will take 12 weeks. Whether you are an amateur or pro level competitor, you need to give yourself as long as possible, to prepare for a show.
Let's break it down.
The average natural lifter, who has been lifting for over 2 years, can look to gain around 0.5 pounds (or 200-300g) per month. For females, this is a little less. If you have been lifting for over 4 years, this number will drop.
If you are aiming to step on stage, you need to increase your overall lean mass (muscle) to change your shape, but also to account for any lean mass drops while bringing in your conditioning (cutting body fat). Muscle building takes time! As a beginner athlete, you will need to 'pack on' a descent amount of muscle, no matter which category you are choosing to compete in. If you spend the whole of a 12-week prep building muscle, you may gain 0.5kg (not a huge number). To optimize muscle gain, we want to be ideally eating in a surplus or at maintenance. So, you have no time for the 'cutting phase.' You would need to allow, at minimum, 8 weeks for a conservative and non-aggressive fat loss phase.
Therefore, we want TIME to prep.
For amateur and beginner competitors, or those who wish to put on quite a lot of lean mass for their category and show, a year is optimal to make significant changes to the physique. For seasoned competitors who are already at their capacity, or desired, level of lean mass they will not need quite as long for prep. 4-6 months is ideal to allow for a conservative cut and time spent eating at maintenance and optimizing strength for lean mass retention.
When planning your prep, you will work backwards, depending on the time you will need to bring your best to stage.
You will want to allow anywhere from 8-20 weeks to cut. This will mean you can utilize more diet breaks, and high calorie days, to help mitigate the negative adaptations caused by dieting, leading to less suffering, a more enjoyable prep and less chance of lasting negative impacts to physiology (hormonal and metabolic adaptations) and psychology (negative relationships with food and body image) which are more likely to occur with an aggressive cut.
Once you have determined how long you will need to cut, you can plan your remaining prep time around your focus. We recommend the ideal body fat levels for hypertrophy (muscle gain) at around 16-18% for women and around 10-12% for men.
If you are not in this range when starting your prep, your initial phase will be a cut using metabolic focused training and conditioning work to bring your body fat levels down, improve work capacity and set the body up for a gaining phase. How long you do this for, will depend on the amount you need to lose. An achievable fat loss goal is 500g per week (or around 0.2%-0.8%).
Let's say you are coaching a female competitor who is sitting at around 60kg and 22% body fat. They will need to drop approximately 4% body fat. When dropping weight, muscle and fat will both drop so this must be allowed for in the time given. Once you have determined how long is needed to reach the ideal body fat level, you can begin a 'bulk' or building phase.
As we know, muscle building takes time, so we want as long as possible to develop strength and build muscle. 4+ months is recommended, followed by the cut for stage. This would mean, the average prep for a beginner, needing to reach desired body fat levels for muscle gain, is 7-10 months at the very least!
For a competitor who begins their prep in the ideal body fat range, they can begin with the bulking or gaining season.
The take-away:
In order to get the most of your prep and negate negative adaptations to dieting as best as possible, a LONGER prep is key.
·In order to plan a prep, you must understand how long is needed to cut for stage, to build lean mass and to reach ideal body fat levels to optimize hypertrophy results.
The length of a prep will vary depending on the level of the athlete (beginner or advanced) and the category (muscle mass needed).
Want to learn about trialled, tested and evidence-based nutrition and training methodologies to coach comp prep for both male and female physique athletes in bikini, fitness, physique, figure and bodybuilding?
Enrol into Dr. Layne Norton's Training the Physique Athlete online course now!
Click here & save $200 USD!