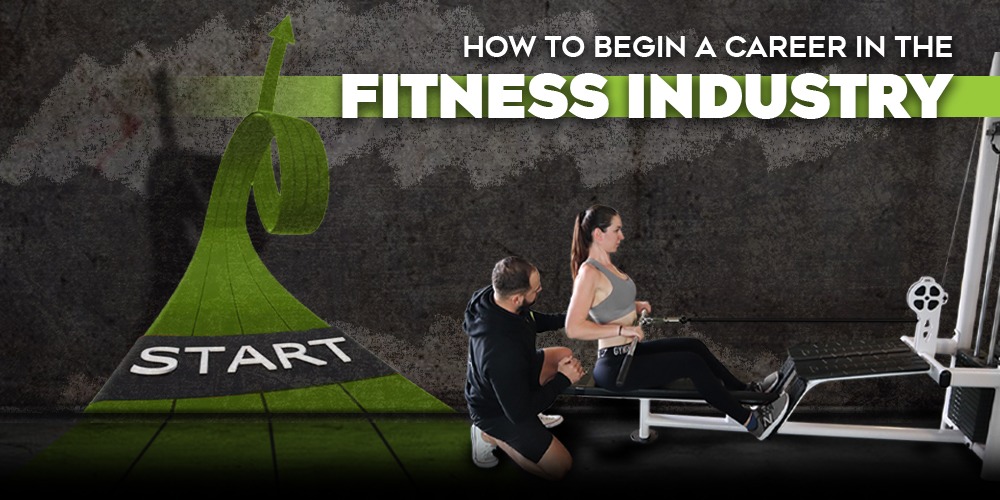 Written by Lauren Irvine
So you've decided you want to become a personal trainer or coach, congratulations! Launching a career in fitness can be exciting, but it can also become overwhelming. You need to consider what course to do, where you'd like to work, and what area you want to specialize in – which can all get quite confusing!
Having educated more than 10,000 personal trainers across the globe, we've pulled together our top tips for someone wanting to start a career in the fitness industry and give it their best shot at succeeding.
GET QUALIFIED & INSURED
The first step anyone should take when looking to start a career in the fitness industry is to get qualified. To become a personal trainer, a minimum of Cert III & IV in Fitness is required to become legally insured to train clients in a gym, outdoors, or online. Once you have the relevant qualifications, it's important to make sure you get insurance to cover yourself and your clients once you start training. Unfortunately, accidents can happen during exercise, so ensuring you are covered for both Professional Indemnity and Public Liability before you get onto the gym floor will put your mind at ease.
HAVE HANDS-ON EXPERIENCE
As a personal trainer, the most valuable experience you will get is from training real clients and working alongside them to set goals, overcome barriers and achieve things they didn't think were possible. This is something that can't be taught, but learned through experience Additionally, getting the opportunity to work under an experienced coach and be mentored by them will also give you valuable knowledge and insight into the industry.
DIVERSIFY YOUR KNOWLEDGE
Successful coaches have a broad range of knowledge to assist their clients in achieving their goals that go beyond just programming and conducting personal training sessions. To effectively coach your clients you need to be able to communicate with them clearly and be able to gauge their different personality types and respond accordingly. Having a sound understanding of different personalities as well as the stages of behavior change will assist you in working with real people to get results.
Additionally, upskilling on nutrition will allow you to give your clients a more complete coaching experience. Clean Health's Master Coach Program includes a variety of nutrition and advanced training certifications to assist you in gaining a broader range of skills.
LEARN BUSINESS BASICS
You can have all the fitness knowledge in the world and be the best coach out there, but if you don't know how to sell your services or manage your business, you will struggle to succeed. If you become employed as a contracted personal trainer under a rental model, you most likely will be in charge of all aspects of your business from generating and converting leads to processing payments and managing your admin duties. Putting in some time to learn how to do these will make your life much easier in the long run.
KEEP LEARNING
The most valuable thing you can do as a coach is to continue learning each and every day. The more knowledge and skills you develop to assist you in coaching your clients is what will ultimately set you up for long term success in the industry and keep you ahead of your competitors. Some governing bodies will even require you to do a minimum amount of ongoing education each year to maintain your registration with them.
If you're looking to start your career in the fitness industry, look no further than Clean Health's Master Coach Program. In addition to receiving the nationally recognized Certificate III & IV in Fitness, you will graduate with an additional 5 qualifications to set you apart from other personal trainers upon entering the industry.