October 15th, 2022, 12:00 PM Australian Eastern Standard Time, Sydney, Australia.
Clean Health, the trusted source of fitness education for personal trainers worldwide, has partnered with Fitness Playground, Australia's leading boutique, high-end gym chain, with 5 locations Australia-wide and rapidly growing.
The partnership will increase the skill set of Fitness Playground personal trainers by integrating the latest science in nutrition, training, and stress management with real-world experience, arming them with the complete skill set to impact members' lives.
It will also see the Fitness Playground network of gyms in Sydney, including its renowned Bunker Gym, become the exclusive local live event hosting site for Clean Health in-person nutrition and training workshops for personal trainers.
"We're excited to partner with Fitness Playground, who, which their industry-leading team, provide world-class staff, facilities and experiences to their members in Sydney and Darwin", said Daine McDonald, Founder & CEO of Clean Health.
"Fitness Playground is ahead of the curve when it comes to innovation and understands the impact that poor quality PTs have on member results and subsequent lifetime value per member and overall retention".
"Having Fitness Playground as a preferred career pathways provider for our students benefits both sides, giving Clean Health certified coaches priority access to job opportunities within Fitness Playground gyms nationwide".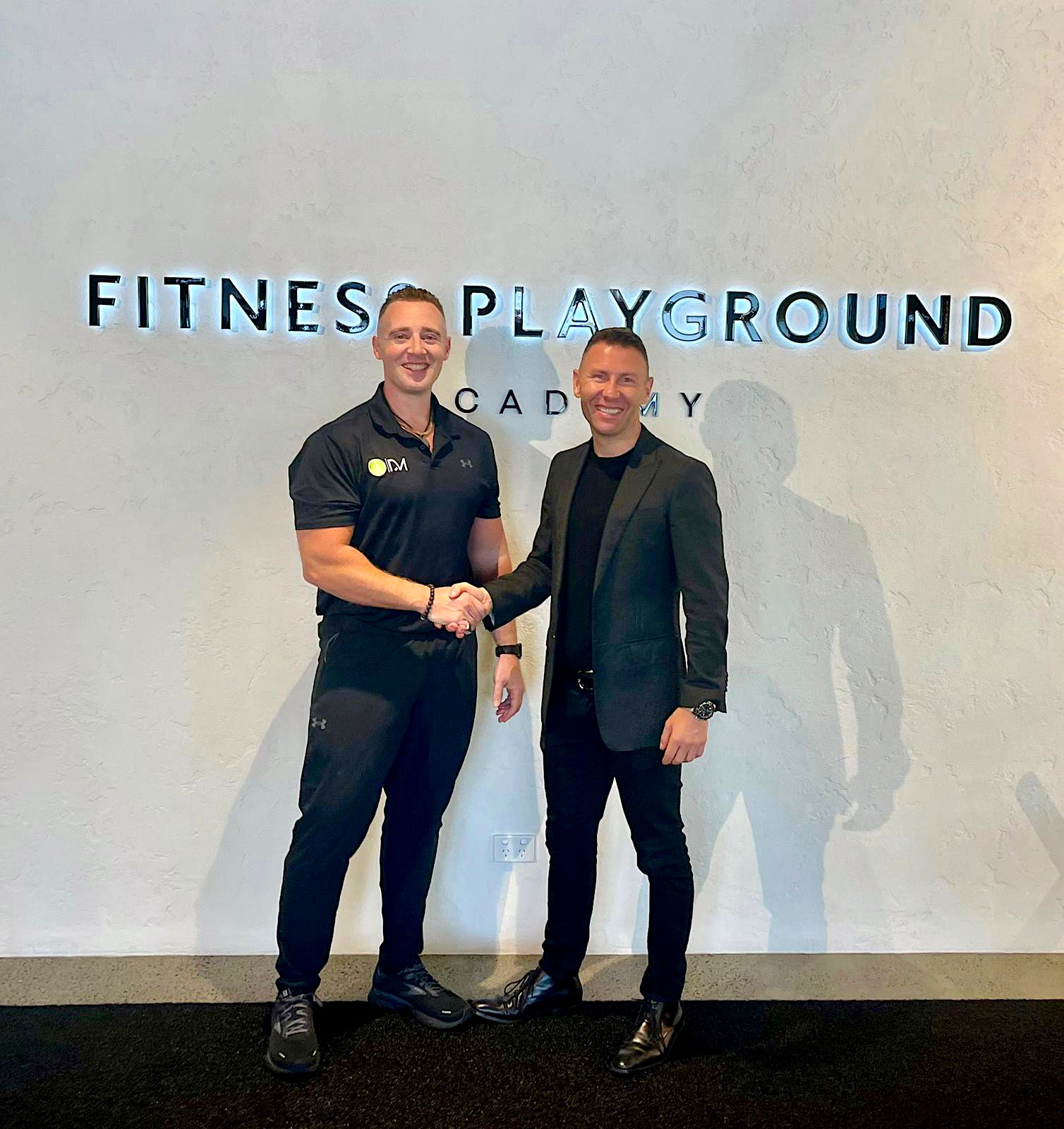 Daine McDonald (L) and Justin Ashley (R) finalise the partnership.
Justin Ashley, Founder & CEO of Fitness Playground, said, "Clean Health is recognised globally as the leader in fitness industry education with a proven track record for excellence with their online nutrition and training courses and live event workshops for personal trainers".
"We're excited to provide personal trainers at Fitness Playground access to cutting-edge fitness industry education that Clean Health delivers both in-person and live workshops and online that will help them empower the lives of our members".
About Clean Health: Founded in 2008, Clean Health is the trusted source of results-based online fitness education for personal trainers worldwide. Providing government-accredited initial personal trainer qualifications and continuing education programs, they've certified over 60,000 fitness professionals in over 40 countries.
Clean Health offers online courses and live event workshops in nutrition, training and business and has exclusive partnerships with world-leading fitness industry experts and brands, like Layne Norton PhD, Sebastian Oreb, Pure Fitness, BFT, World Gym, EMF Fitness Centres, and more.
About Fitness Playground (FP): Founded in 2015, Fitness Playground is the leading boutique, high-end, results-driven gym chain rated Men's Health Sydney and Darwin's Gyms of the year.
With premium facilities and locations, expert staff, and a member-focused culture, it is fast becoming one of Australasia's pre-imminent gym chains.
For more information, visit fitnessplayground.com.au
More Information
If you own or operate a gym and are looking at fulfilling your recruitment pipelines for new personal trainers or continuing education for existing coaches, we can help. To find out more, fill in your details below, and we will be in contact soon.