Written by Kim Leggett (Clean Health Online Master Coach)
In today's modern world, work-life balance can seem like an impossible feat. Technology making employees accessible around the clock and fear of unemployment incentiving longer working hours. Data from a Harvard Business School Survey showed that 94% of working professionals report working in excess of 50 hours per week with half working more than 65 hours per week (2). This relentless working, as agreed by experts, is causing damaging stress to relationships, health and overall happiness. Although work-life balance is different to each individual, it is something that is critically important to WELL-BEING.
What is work-life balance? Why is it important?
In a nutshell, it is a state of equilibrium where a person equally prioritises career and personal demands. A healthy work-life balance can have positive effects including less stress, lower risk of burnout and an overall better day-today satisfaction.
If you feel like you're on the edge of burnout, here are some top tips for maintaining a healthy work-life balance:
Prioritize your time
You know that 50 task to-do list you have waiting for you? Why not break it down and PRIORITIZE tasks into smaller categories. This will help break down what might seem like an overwhelming list into one that is much more manageable. Each morning before you start your day, have a routine of creating a list of your TOP 3 TASKS to complete for that day. This is a great way to ensure that you are not procrastinating or getting distracted by menial tasks and instead have important tasks in front of mind.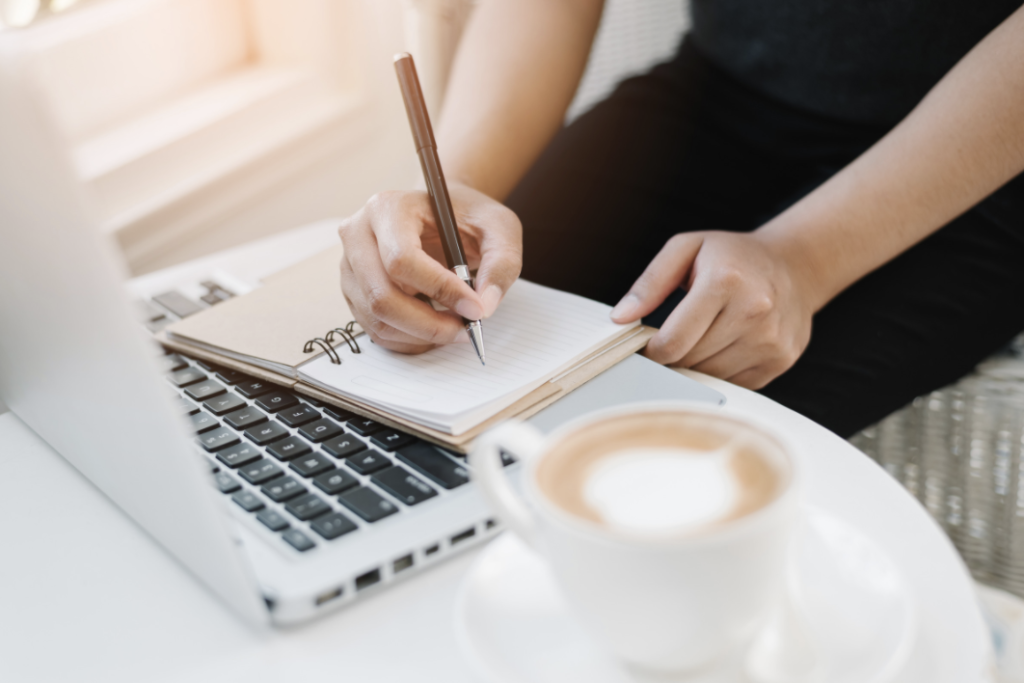 Know Yourself
Are you a morning person?
If you are, use it to your advantage. Get high-concentration or tougher tasks done in the mornings. This will ensure you are not leaving things to the end of the day where you should be winding down and getting yourself into a result state to take on a new day. This can also meant that you may need to set yourself time in the morning to WAKE UP EARLY to fit in a training session. This works twofold by ensuring you have enough time to get your work done AND fit in time for you to wind down in the evening.
Make appointments with yourself
Living the split shift life of a coach can be great – you're pumping in the morning and the evening and can try to enjoy some downtime in the evening. The thing with being a coach is that you are also often at the mercy of OTHER peoples schedules. You need to be assertive and (at times) selfish with your OWN time. This means actually taking a lunch break, NOT committing to too many sessions per day and blocking out time in the afternoons so that you can get LIFE ADMIN done. In essence this is about ensuring you have SET work hours and you stick to them.
Make training a NON-NEGOTIABLE
As a coach you're often so involved in keeping your clients on top of their goals, it can be easy to cancel your own training in lieu of pocketing another session in the bank. Although this might be tempting, you need to ensure you are putting yourself as much of a priority as you do your clients. A healthy body = a healthy mind, which means you will function better if you've had your own time to practice what you preach.
Be REALISTIC
It's good to be self-reflective. At the end of each day, do a little self analysis and ask yourself what worked today, what didn't and how you could better fix issues if they were to arise again. Don't forgather to also tap into the other valuable resources you have around you – your peers – ask for help and find how they manage their own time.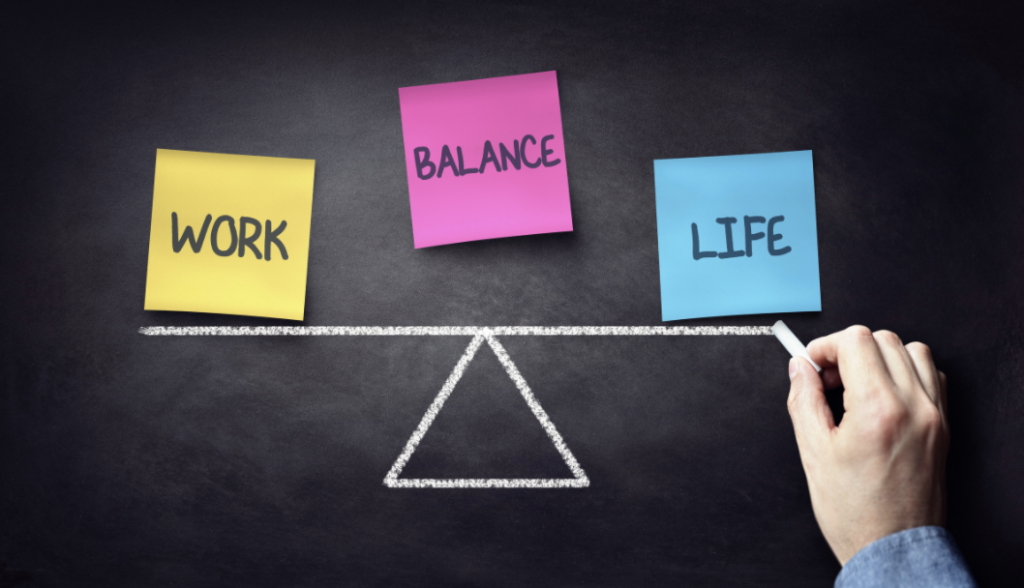 Having a good work-life balance is going to be different from person to person but one thing to remember is that free time doesn't have to be available time. It's easy to get caught up in the daily grind but taking a moment to stop and have a timeout can often mean you will be MORE productive in the long run – benefiting your health and your business.
To make the first step & turn your passion for fitness into a sustainable, long term-career, click here to learn more about our Master Coach Program!
References:
Australian Government. (2020) Work – Life Balance. Health Direct: Australian Government. Retrieved from: https://www.healthdirect.gov.au/work-life-balance
Lee, J.D. (2014). 6 tips for better work-life balance. Forbes. Retrieved from: https://www.forbes.com/sites/deborahlee/2014/10/20/6-tips-for-better-work-life-balance/?sh=384149c929ff
Sanfilippo, M. (2020) How to improve your work-life balance today. Business News Daily. Retrieved from: https://www.businessnewsdaily.com/5244-improve-work-life-balance-today.html