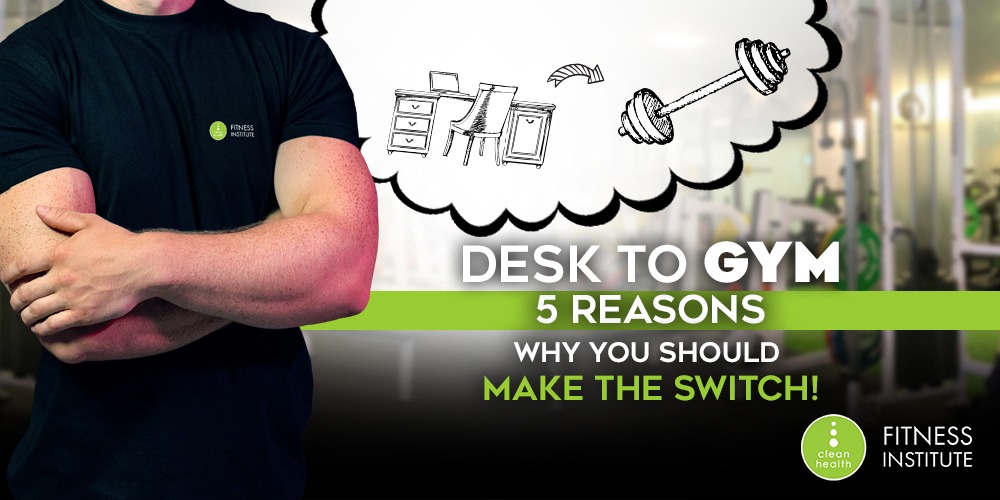 Written by Lauren Irvine
Are you a fitness enthusiast who looks forward to going to the gym, smashing out your training program and then leaving feeling accomplished and better than you did when you arrived?
What if it was your job to help people do the exact same?
So often, people fall into the trap of progressing in a career they don't really enjoy. But what if you were able to put your fears aside and pursue a profession you're actually passionate about?
If you've ever thought about taking your love for fitness and turning it into a career, here are 5 reasons you should become a personal trainer!
1. THE OBESITY EPIDEMIC IS REAL
The number of overweight and obese adults worldwide that need the guidance of a coach to help them regain their health is bigger than ever. With obesity rates having almost tripled since 1975, it's an issue that is only getting worse. In 2016, almost 40% of adults across the globe were overweight. As a personal trainer, you have the ability to educate and motivate these people to improve their quality of life and reduce their risk of obesity related diseases through moving more and eating better.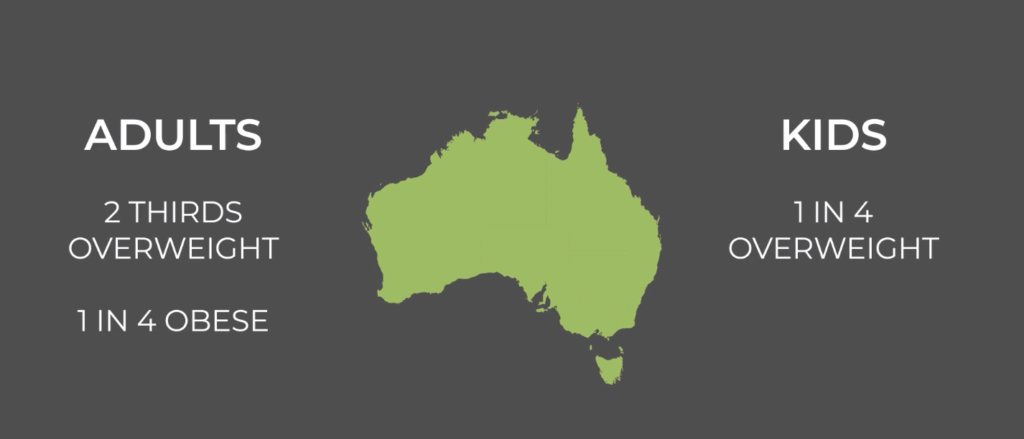 2. PERSONAL TRAINERS HAVE A FULFILLING ROLE
How many job roles are there that you can do and confidently say that you are changing people's lives on a daily basis? The role of a personal trainer and the value they provide is often underestimated by those who don't fully understand the power of what a client and coach can achieve together.
If an adult has lived a specific lifestyle their whole life, they could be completely unaware of the potential risks of eating a poor diet and living a sedentary lifestyle. As their coach, you have the power to give them information they otherwise mightn't access while supporting them through a life changing journey. Imagine helping a woman in her forties lose weight and establish healthy eating habits, after spending her whole life trying all the fad diets without success and believing her goals weren't achievable!
3. YOU GET TO BE YOUR OWN BOSS
As a personal trainer, you have the opportunity to work as a sole trader and run your own business, ultimately creating the freedom to choose when and how you work. Multiple gyms offer rental systems for personal trainers to pay a set fee or a percentage of their earnings for the use of the gym. This allows you to have as little or as many clients as you want and pick the hours you work, instead of working under an employed model where you don't have a choice in your work hours.
4. THERE ARE MULTIPLE NICHES TO SPECIALIZE IN
While the majority of clients you train to start out with are likely to be general population (meaning they aren't athletes), there are multiple specialties that you can upskill in throughout your career so you can pivot between different niches and train different population groups.
If you have a passion for nutrition, you could become a certified nutrition coach through our Performance Nutrition Coach course and offer this as an add on to your current clients or as a stand alone service. Or, if you're interested in strength development or coaching bodybuilding athletes, our Strength System International and Training the Physique Athlete Certifications are great ways to upskill and coach clients with more specific goals.

5. YOUR BUSINESS HAS UNLIMITED GROWTH
As a personal trainer, the ability to scale your business is unlimited. If you are a contracted personal trainer working in a gym (where you pay rent and clients pay you directly) you have the option to either work alone, or once you've been in the industry for a while, the opportunity to mentor and contract new personal trainers to work for you. By doing this, your ability to generate more income through your business grows exponentially.
For example, if you had three personal trainers working for your business, you could potentially conduct four times the number of training sessions and in turn, generate four times the amount of money per year. The other benefit of this is being able to reach and help more clients than you could on your own. With rising obesity rates, there's never been more of a need for passionate, dedicated personal trainers in the fitness industry.
Our Master Coach Program will set you up for success by giving you practical, evidence based skills to become a confident, results driven personal trainer!
CLICK HERE FOR MORE INFORMATION & TO SPEAK WITH OUR CAREERS ADVISOR!
References:
World Health Organization: WHO. (2020, April 1). Obesity and overweight. https://www.who.int/news-room/fact-sheets/detail/obesity-and-overweight