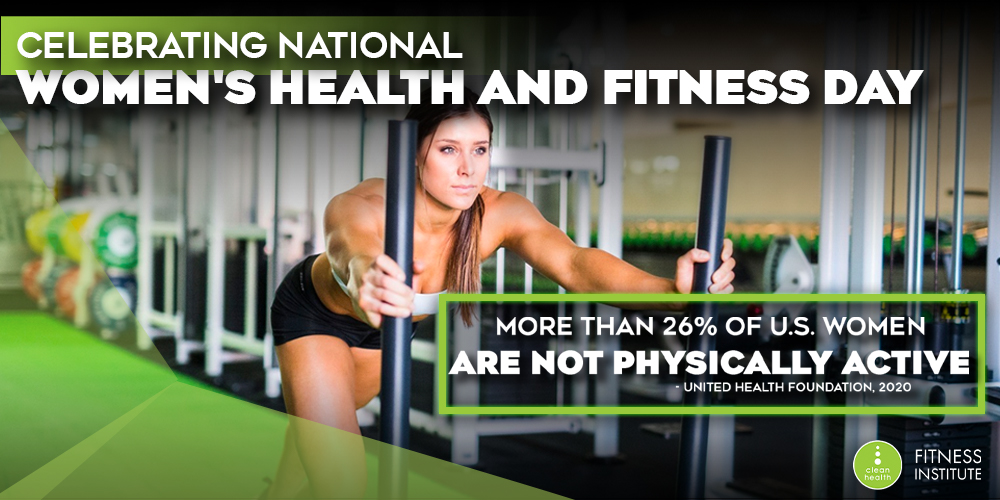 Written by Lauren Irvine
In the United States, September 30th is marked as the National Women's Health & Fitness Day and promotes the importance of health in women across all ages. This day is incredibly important due to the fact that more than 26% of women in the US are not physically active and more than 42.4% of all adults are currently suffering from obesity.
In Australia, 60% of women are classed as obese and in both countries, less than 1 in 10 women are consuming their recommended daily intake of fruit and vegetables.
These alarming numbers illustrate the need for education around the benefits of both regular physical activity as well as healthy eating and the risks associated with not doing so.
So, what are the recommended healthy amounts?
According to the Physical Activity Guidelines for Americans, adults need a mix of physical activity that includes moderate intensity aerobic activity as well as muscle strengthening (resistance training).
The most up to date report says, "For substantial health benefits, adults should do at least 150 minutes (2 hours and 30 minutes) to 300 minutes (5 hours) a week of moderate-intensity, or 75 minutes (1 hour and 15 minutes) to 150 minutes (2 hours and 30 minutes) a week of vigorous-intensity aerobic physical activity, or an equivalent combination of moderate- and vigorous-intensity aerobic activity."
Additionally, pregnant women "should do at least 150 minutes (2 hours and 30 minutes) of moderate-intensity aerobic activity a week during pregnancy and the postpartum period. Preferably, aerobic activity should be spread throughout the week.
In female adults, the minimum recommended daily intake for a healthy diet is 5 serves of vegetables and 2 servings of fruit.
While these may seem like easy enough targets to reach, not enough adult women are meeting them. The problem with this is that poor diet and lack of exercise have been linked to a number of health risks and chronic diseases, including:
Type 2 diabetes
Cardiovascular disease
Osteoporosis
Obesity
And more
However, if you aren't meeting your recommended physical activity threshold – don't worry. Harvard Medical School professor Dr. I-Min Lee said in a 2016 Harvard Health Letter that it's never too late to start exercising.
"It's never too late to become physically active! We have research studies showing that changing from being inactive to active—whether occurring in your 40s, 50s, 60s, or even 70s—is beneficial for health," she says.
Use this day as a reminder to start building sustainable exercise habits that you'll be able to continue throughout your life.
References:
U.S. Department of Health and Human Services. (2018). Physical Activity Guidelines for Americans 2nd edition. https://health.gov/sites/default/files/2019-09/Physical_Activity_Guidelines_2nd_edition.pdf#page=79
Australian Institute of Health and Welfare. (2019). The health of Australia's females. https://www.aihw.gov.au/reports/men-women/female-health/contents/lifestyle-risk-factors/physical-activity
United Health Foundation. (2020). America's Health Rankings Annual Report. https://www.americashealthrankings.org/explore/annual/measure/Sedentary/population/Sedentary_Female/state/ALL